f
<!Day of Prayer and Fasting>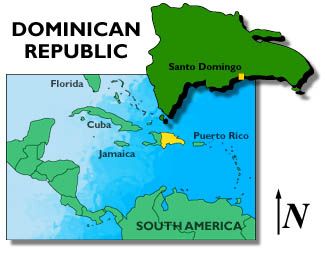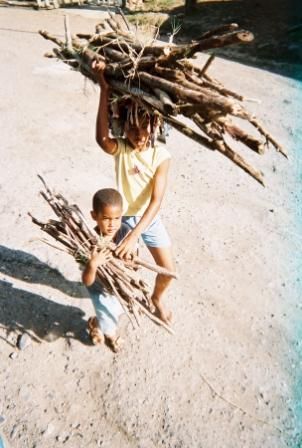 ---
Manna's efforts in the Dominican Republic (DR) were started in 1996 when Brian and Tammie Wallace, along with their two children Wesley and Shawnean, moved from Haiti to begin a new work in the DR. The DR occupies about 2/3 of the island of Hispaniola and is located east of Cuba.
The Manna camp is located in Caraqueña/Bobita, a small community on the north coast of the DR near the town of Rio San Juan. Groups of adults and youth from churches in the United States come throughout the year for work projects and evangelistic efforts. There are currently three children's homes with 20 children total, and one more home almost completed.
The evangelistic efforts are ongoing in Caraqueña/Bobita, and in the town of Rio San Juan.
---
Need a Place to Serve this Summer?
One week is still available - June 8 - 15, 2007 <!Plan now for next year!>
<!font color="#ff0000" size="3">2007 Team Dates and Intern Applications / Information

---
<!a href="http://smithdray.angeltowns.net/mdr/martin/dateitinerarydaterequestletter.doc"> Date Itinerary and Date Request Letter<! Link temporarily disabled - Revised information being prepared and will be posted here as soon as it is ready>
2007 Summer Program Schedule <!Link temporarily disabled - Revised information being prepared and will be posted here as soon as it is ready>
---



Please contact Tom Martin thomasrmartin@sbcglobal.net to get your name and e-mail address on the Manna Dominican Republic 2007 Contact List
<!p align="center"><!font size="3"><!strong><!Contact> <!a href="mailto:thomasrmartin@sbcglobal.net?subject=Open Week Available"><!Tom Martin> <!/a> <!a href="mailto:thomasrmartin@sbcglobal.net?subject=Open Week Available"> <!thomasrmartin@sbcglobal.net><!/a> <! for details.>
---
Click on the following Links for more information on Programs or Activities:<!/i>
Team/Spring and Summer Activities
---
MAGI in the Dominican Republic
---
<!i>Intern Program<!/i>
Intern Welcome/Financial/Timeline Information

2008 Internship Application is being Updated
PLEASE BE PATIENT: The Manna Dominican Republic Internship Application 2008 process will begin in September of 2007. Currently the internship application is being updated and will be available online on the date noted above. Please continue to check back for the updated 2008 application. Thank you for your interest in serving as an intern during the upcoming summer of 2008!
<!a href="http://smithdray1.net/dr/summerinternshipapplication.doc"><!Internship Application - Microsoft Word Version to be mailed or sent as an e-mail attachment>
<!a href="http://www.smithdray1.net/dr/form.htm"><!Online Internship Application Form to be submitted><!br> Intern Page
Intern Policy

---
<!i>Leader/Team Information Downloads:<!/i>
Team Handbook
Sample Team Handbook
Medical History/Emergency Contact Form
Leader Information from 2005 Debriefing
Under 18 Form
Review the "Visa" section information on this link regarding the above Under 18 Form
MDR Songbook
MDR Songbook 2007 Additions

---
<!i>Manna/DR Mission Trip Reflections & Experiences<!/i>
"Reflections" are solicited and encouraged from both team leaders and team members. Please submit "reflections" by e-mail to:Tom Martin
Reflections 2005
Intern Reflections - Annalisa's DR Experience 2005
Intern Newsletters - Annalisa's DR Newsletter 2005
Dallas Christian Schools Spring Break 2007 Reflections

---