Photographs from The East Tennessee Regional Leadership Activites: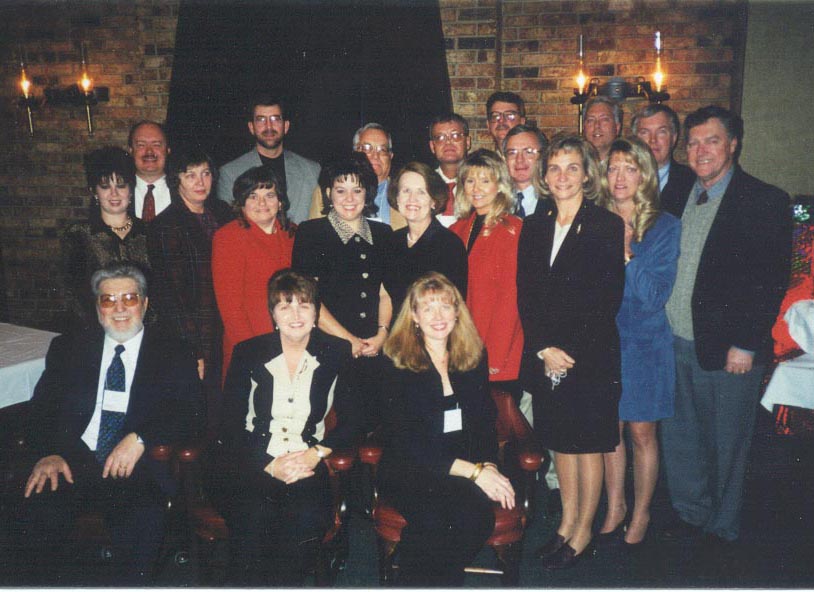 GRADUATION of the 2000 class held at the Regas Restaurant in Knoxville on November 30, 2000.
---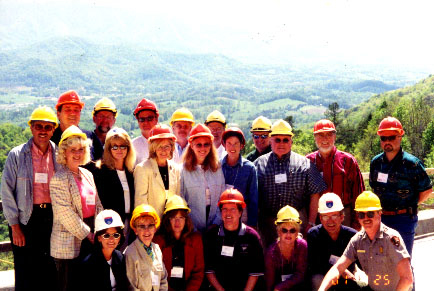 Group photo of the 2001 class on the Blount County class day while touring the "Missing Link"
Front Row - left to right: Jana Thomasson, Sevier; Pam Young, Blount; Sarah Fennell, Grainger; Jane Qualls, Blount; Kelley Thomas, Loudon; Phil Francis and Bob Miller, Great Smoky Mountains National Park
Second Row - left to right: Kim Harris, Roane; Ruth Christian, Grainger; Tammy Lee, Monroe; Jan Mosadegh, Penelope Uselton, Roane; Shan Harris, Monroe; Bob Gonia; John Carrell, Cocke County.
Third Row - left to right: Ted Scroback, ETRLA Board Member; Jay Willoughby, Campbell County; Laurens Tullock, Knox; Fred Cole, Campbell; Keith McKinney, Cocke; Robbie Fox, Sevier and Eric Rauch, Anderson.
---
Photographs from the East Tennessee Regional Leadership DAY AT THE SMOKIES!
<!img src="http://SmithDRay.tripod.com/etrl/images/etrlsmokies2.jpg"><!p>
<!img src="http://SmithDRay.tripod.com/etrl/images/etrlsmokies7.jpg"><!p>
---
Here's a picture of Sherry Burgess (left), Barry Williams (center), and Martha Moree. Barry was the guest speaker at The Great Unaka District Great Smoky Mountain Council of the Boy Scouts of America. It was the 8th Annual Reception which is the major fundraiser for the group. He was a success! The crowd loved him! Sherry and I were table hosts for the event. And had the privilege of "chauffeuring" Barry around for the day. He is a very, very nice man! - Martha Moree
---
ETRLA Class of 2004 Retreat, Ropes Course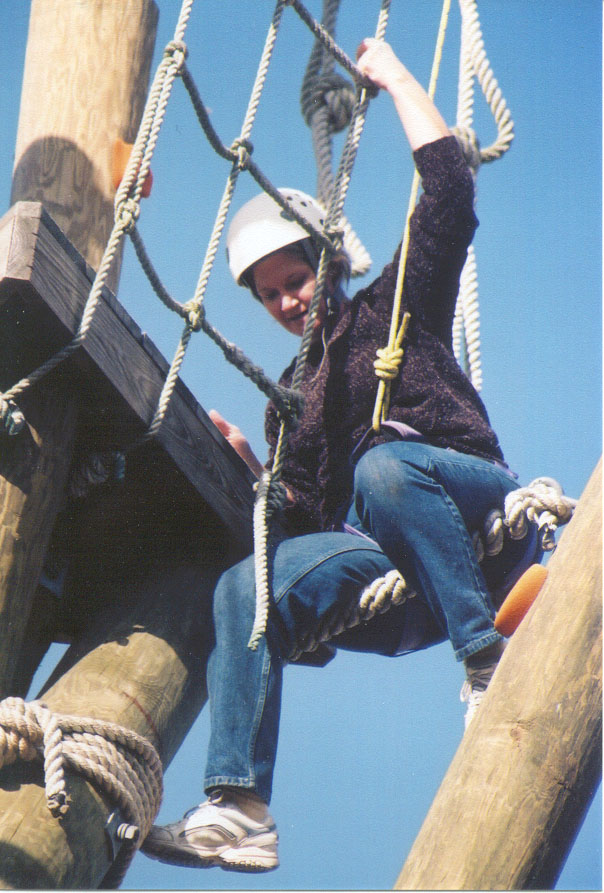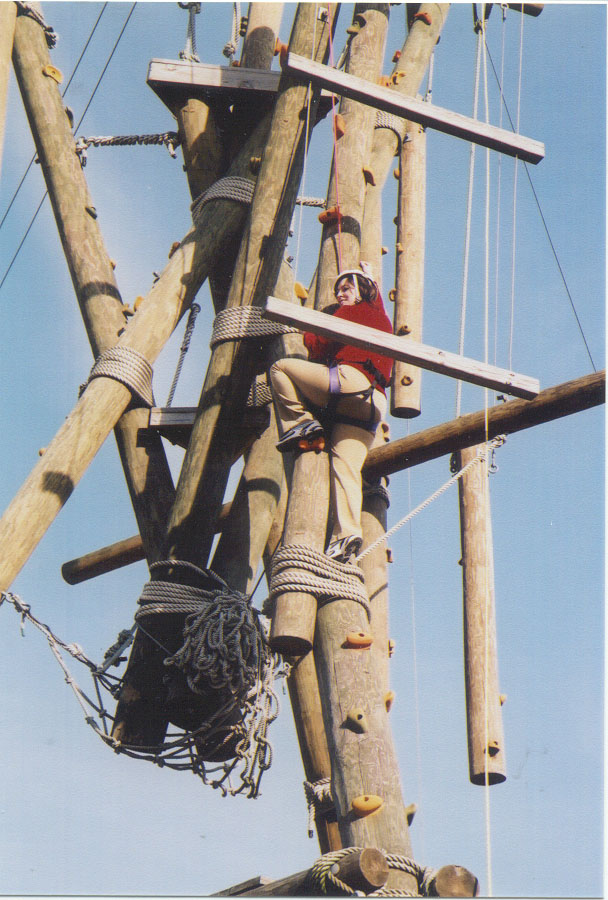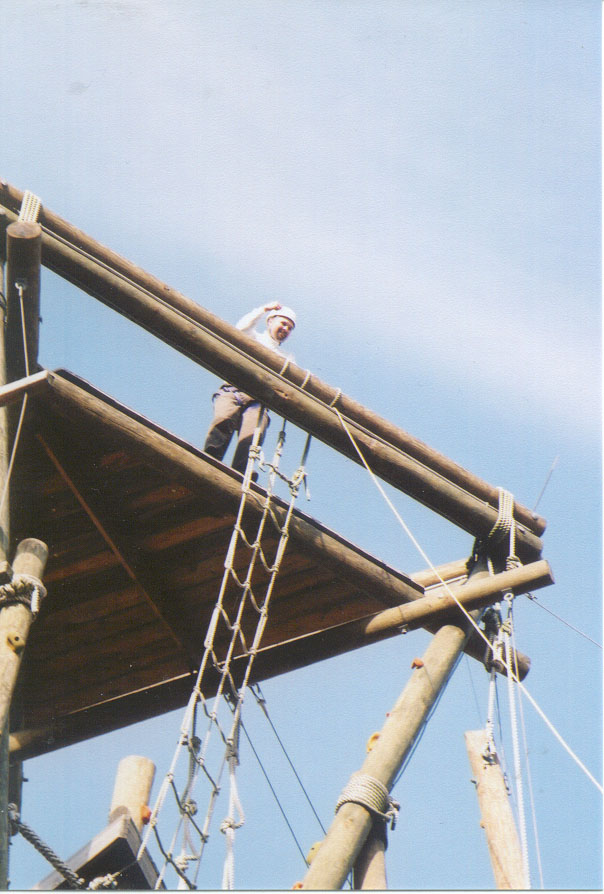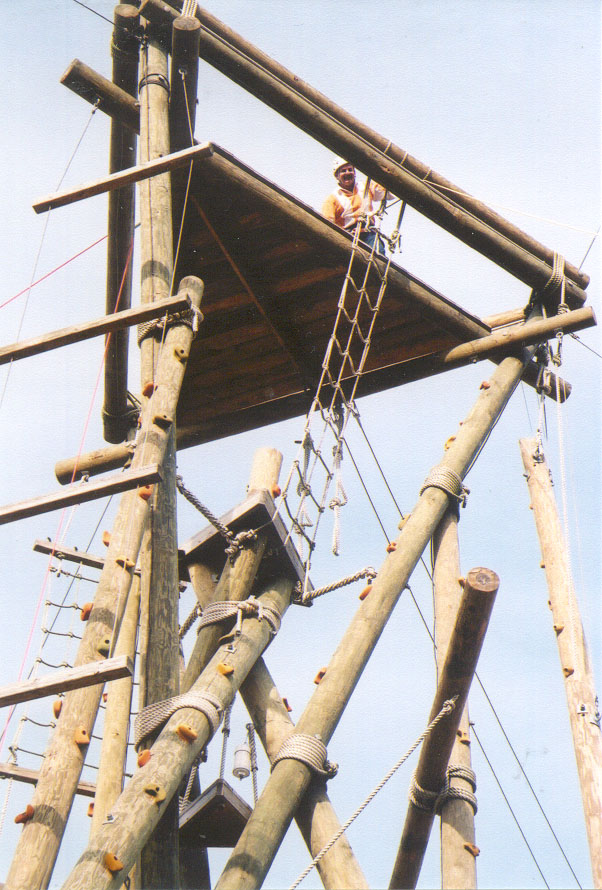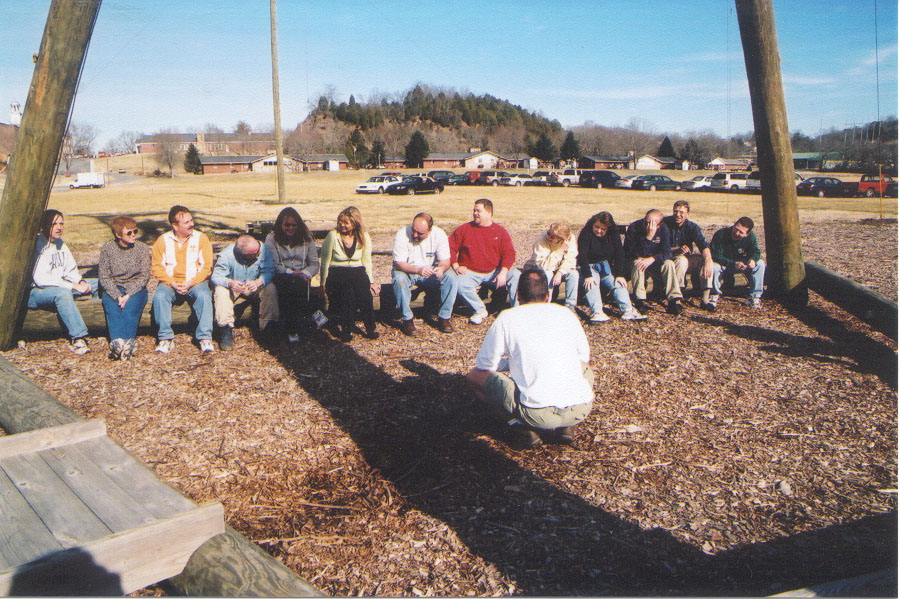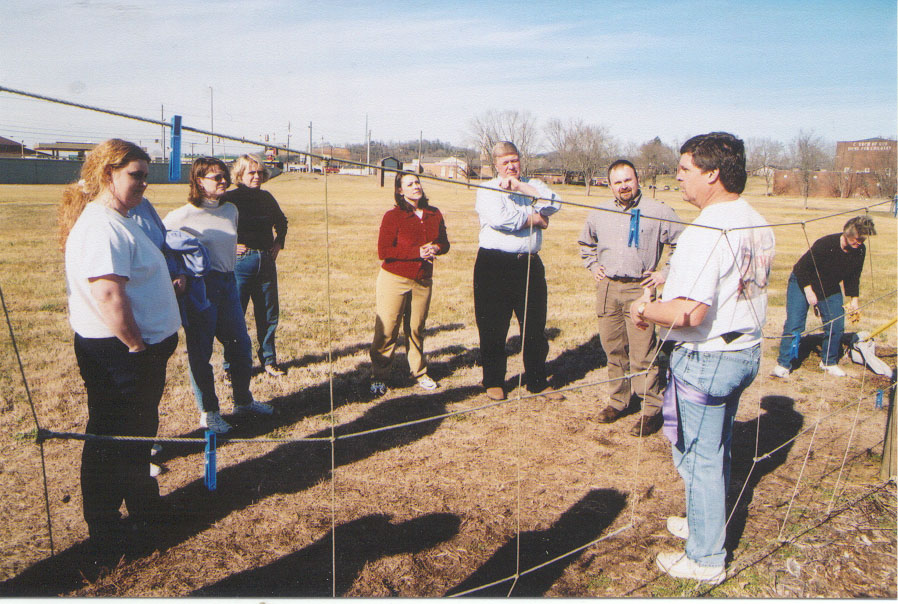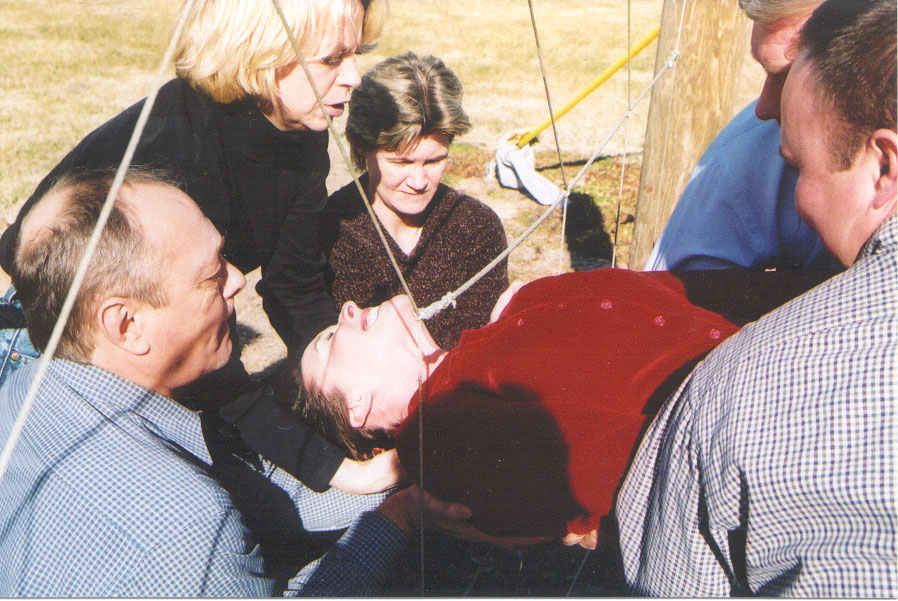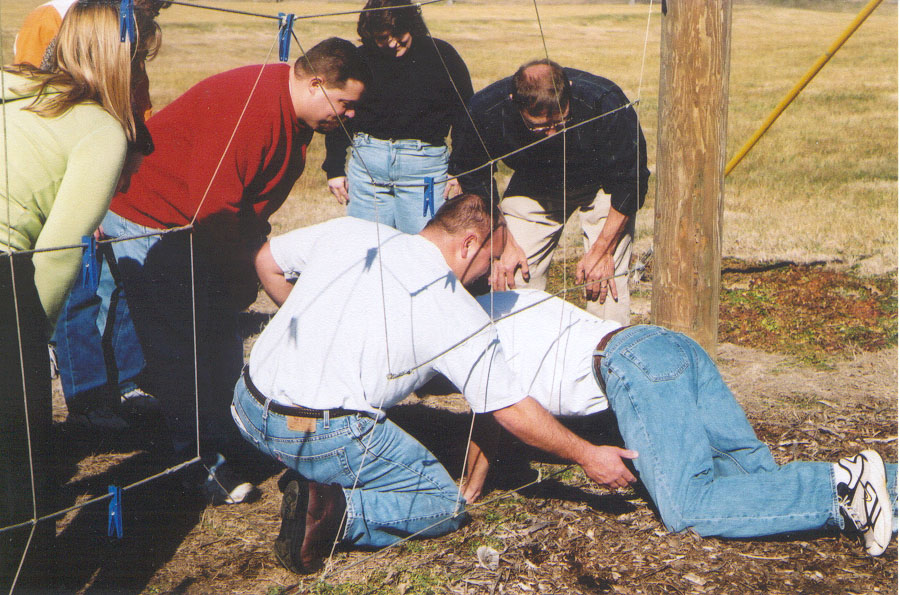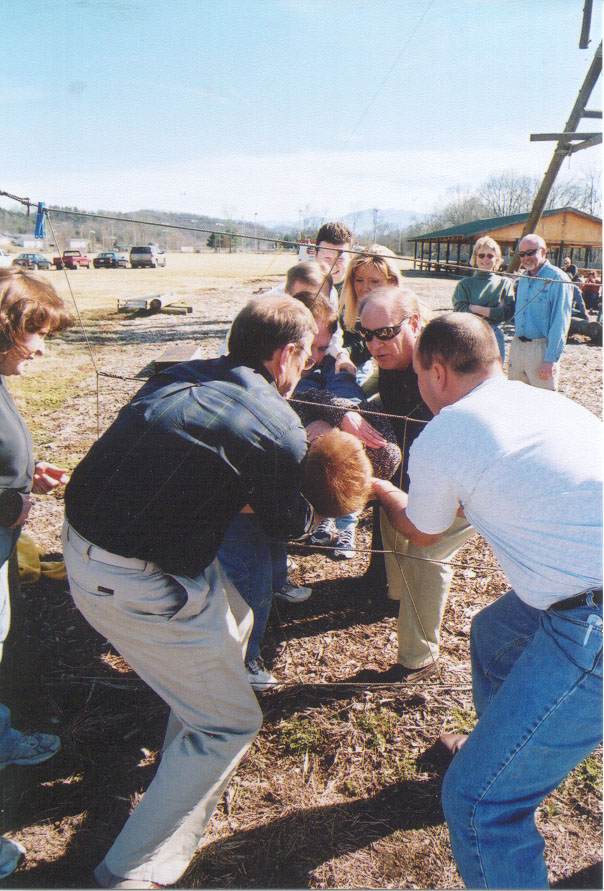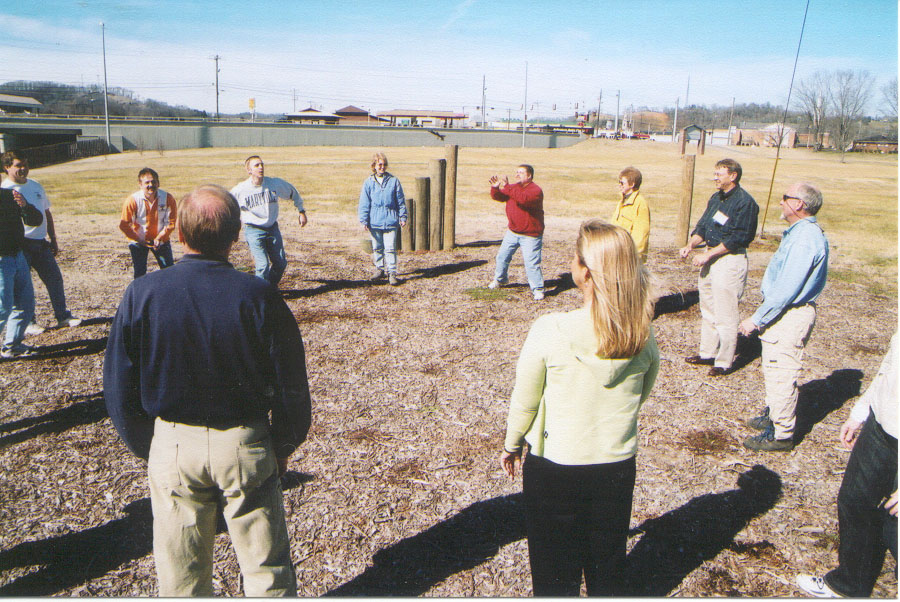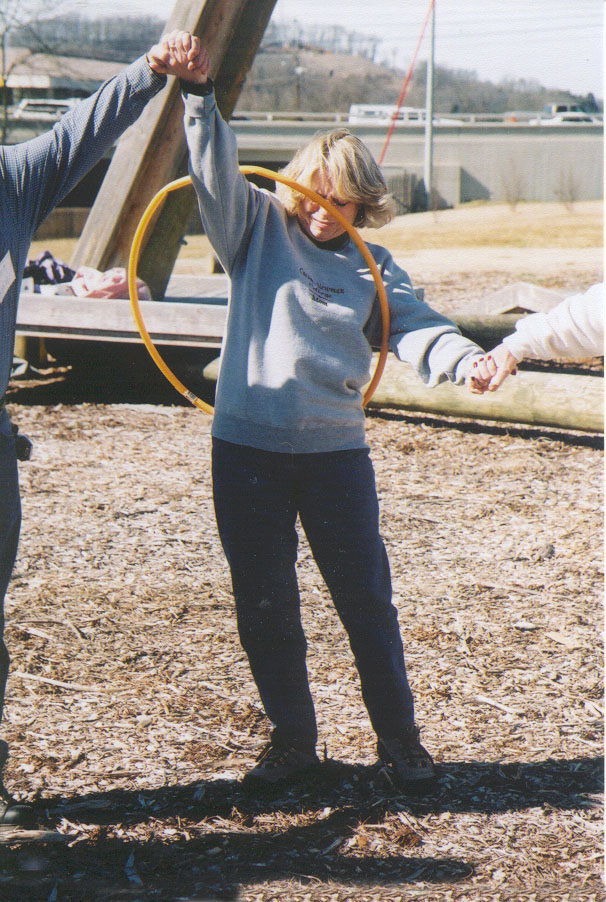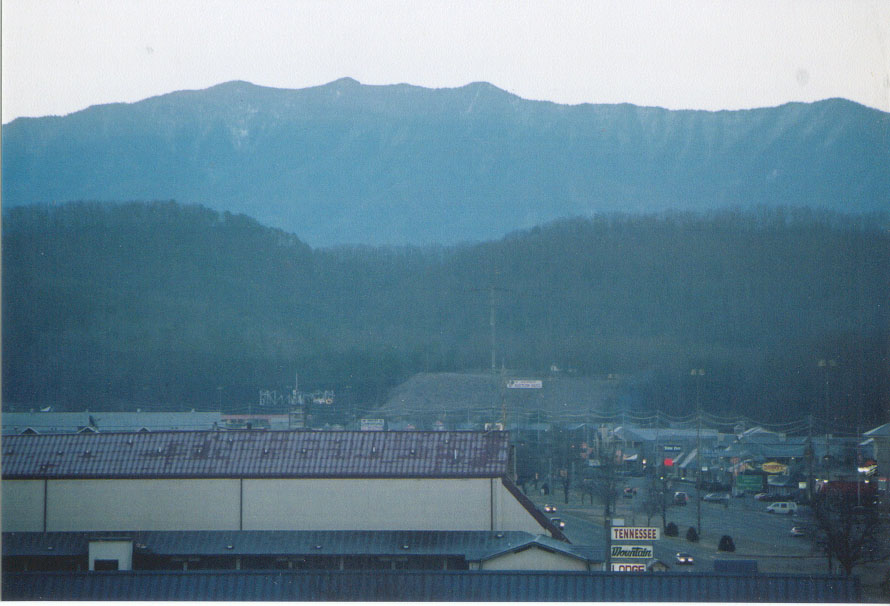 View from Riverside Towers Penthouse - Thanks Linda Ogle!

Please provide comments, recommendations for improvement or any other feedback on this web page by sending e-mail to Ray Smith THANK YOU!