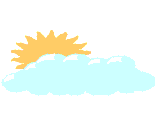 Best if viewed with Microsoft Internet Explorer 4.0+
To [Recipient's Name] From [Sender's Name] ...

If I could take you away to

anywhere in the world,


(scroll down)


I think it would be to a place like this.



A place so perfect,

that all your cares would melt away.



A walk on the beach just as the sun sets,

the sound of the waves moving in,

the warm sand under your feet,



Nothing can bother you here...

Nothing at all.



So take my hand now,

let's go for a walk,

and cherish this moment,

as we step toward the path

of our everlasting friendship.



CLICK HERE TO PASS THIS ON TO YOUR CLOSEST FRIENDS!
Plus we have a great surprise waiting for you
after you pass this on to your friends! Click HERE!
If you do not hear the sound, try clicking here.