Martin Cheairs House or Ferguson Hall
Built before 1854 by Dr. John Haddox. The house was sold to Martin Cheairs. Nathaniel Cheairs used it for ideas in building Rippavilla, just down the road. Both Greek Revival homes have white-columned entrances that face north and west. The ceilings are 12 to 14 feet high. A suspended circular stairway, made of cherry wood is a prominent feature of the main entrance. Martin Cheairs died in 1891. In 1905 the Spring Hill Male college bought the house and 57 acres. Later the Branham and Hughes Academy made additions to the house to accommodate boarding students. At this time the house became known as "Ferguson Hall," a name that still is in use. In 1936 the Tennessee Orphan's Home bought the academy and moved the orphanage from Columbia to Spring Hill. Today the Tennessee Children's Home has its main office on the grounds. The beautiful old antebellum home is being opened to the public for the first time in its history. The mansion is on the National Register of Historic Places.

During the Civil War, General Van Dorn was shot and killed in this house by an irate husband, Dr. George B. Peters after the General evidently had an affair with Mrs. Jessie McKissack Peters. A vivid description of the room exists as does a fully documented account of Dr. Peter's version of the murder. The room is being refurbished as close as possible to the way it was when General Van Dorn was murdered. While obviously not likely to be the pistol that Dr. Peters used to shoot Van Dorn, this pistol was found in an upstairs bedroom wall during remodeling. It is authenticated as being made prior to the Civil War years.
| | |
| --- | --- |
| | This pistol was found in the wall...still loaded! |
| Major General Earl Van Dorn C. S. A. | |

The antebellum mansion stands stately as one of a handful of Greek Revival masterpieces in this nation. Work continues to fully restore it to its original splendor. Complete with four round Corinthian columns on the front and four square Corinthian columns on the north entrance the house commands one's attention. The house is also unusual in that there are no windows on the south wall.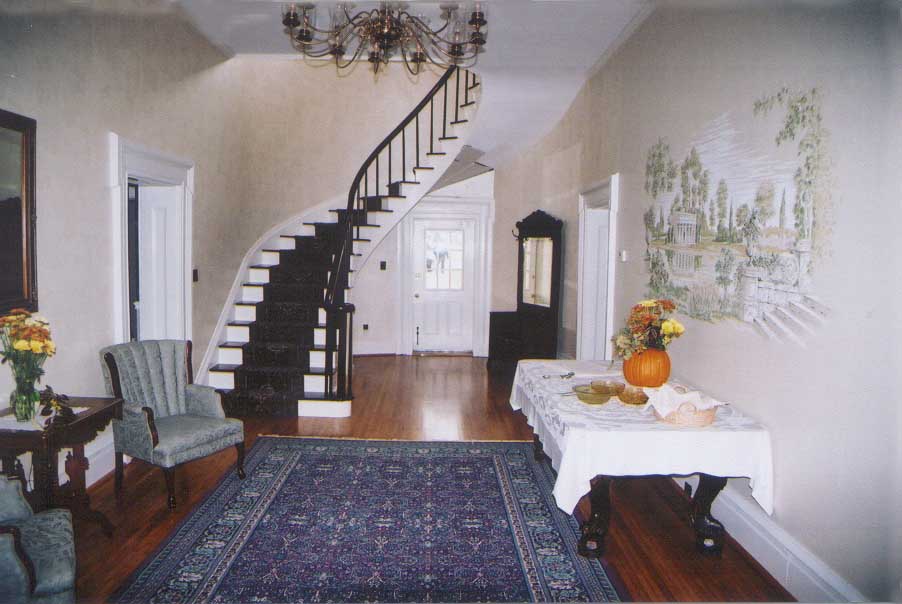 Elegant and Graceful Spiral Staircase - one of a kind!
The spiral staircase is a unique and freestanding design. The only such staircase remaining in antebellum homes in this area. The grounds are well kept and the stately trees show their fall colors below.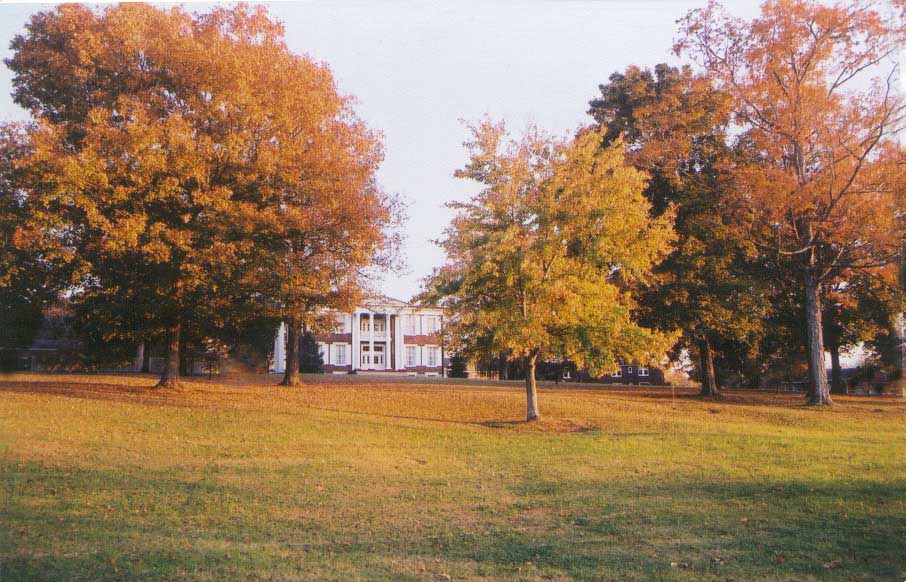 Spacious grounds and beautiful setting - a glimpse of our past!
Esheron and Laura prepare salads

Laura at Spiral Staircase
Email: Click here to send e-mail request for information on Martin Cheairs House or Ferguson Hall
Phone: 931-486-2274
Copyright © 2003 by Martin Cheairs House. All rights reserved.
Web page developed and maintained by SmithDRay Web Pages. Contact webmaster: D. Ray Smith