Board
Campuses
Contact Us
Employment
History
How Can I Help?
Mission
Services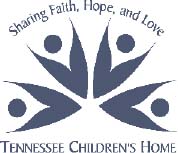 A & D Program
<![if !vml]><![endif]>

STEPS - A&D PROGRAM

S - STRIVING (to make great effort)
T
- TO
E
- ESCAPE (get free, break loose)
P
- PERNICIOUS (causing great injury, destruction, or ruin)
S
- SUBSTANCES (drugs, alcohol, tobacco, household chemicals, etc.)

¨ This program is designed to serve adolescent males, ages 14-18 who meet the Criteria for Level II Continuum of Care Services as outlined in the DCS 2005 Provider Policy Manual. The following services specifically related to alcohol and drug issues will be provided:

"Substance Abuse Counseling and Intervention—behavioral intervention and support services targeting issues related to alcohol and/or drug misuse in coordination with outpatient therapy recommendations and needs of the child and/or family."
On-Site schooling, including tutorial services from certified teachers.
Systemic education and counseling for families.
At a minimum of once every three months, residents in this program will participate in the ROPES program at the North Central campus of TCH, which is located in Ashland City, TN.

¨ The core curriculum for this program will be Living in Balance, a nationally recognized and results verified program supplied by Hazelden, a leader in alcohol and drug education and treatment.

¨ Roadblocks to Recovery, a relapse prevention curriculum produced by Hazelden is also a vital part of the program.

¨ Additional resources and materials will be used to supplement the core curriculums.

For more information send e-mail to:

A & D Program or call 931-486-2274.